THE FUTURE OF REAL TIME STRATEGY GAMES
NeuroSlicers is a highly tactical cyberpunk RTS that turns the genre on its head by focusing on fast, macro and total information gameplay, short 8-12 min matches, epic global objectives and a dark cyberpunk narrative campaign that carefully combines Solo, Co-Op and competitive PVP into a seamless whole.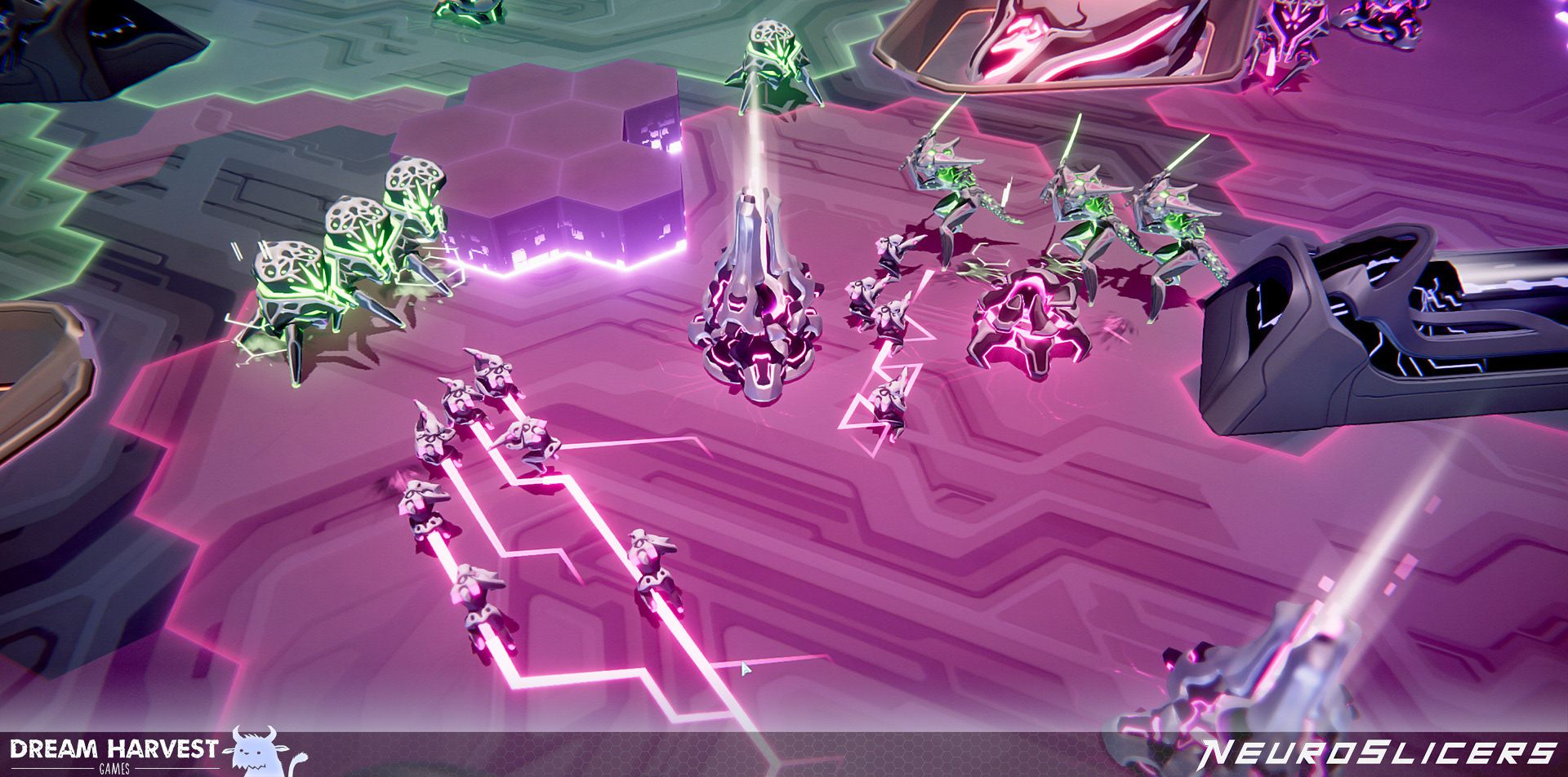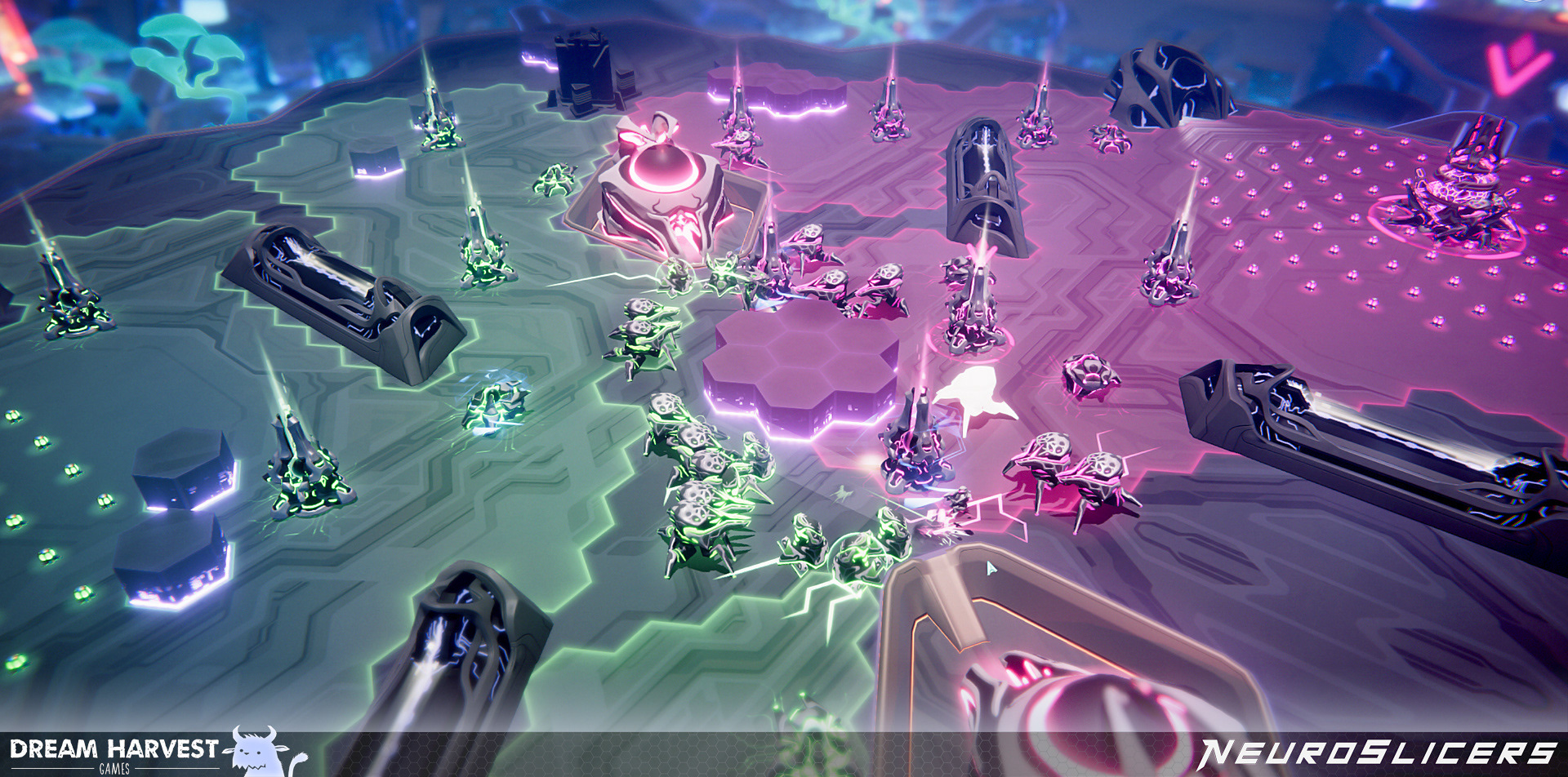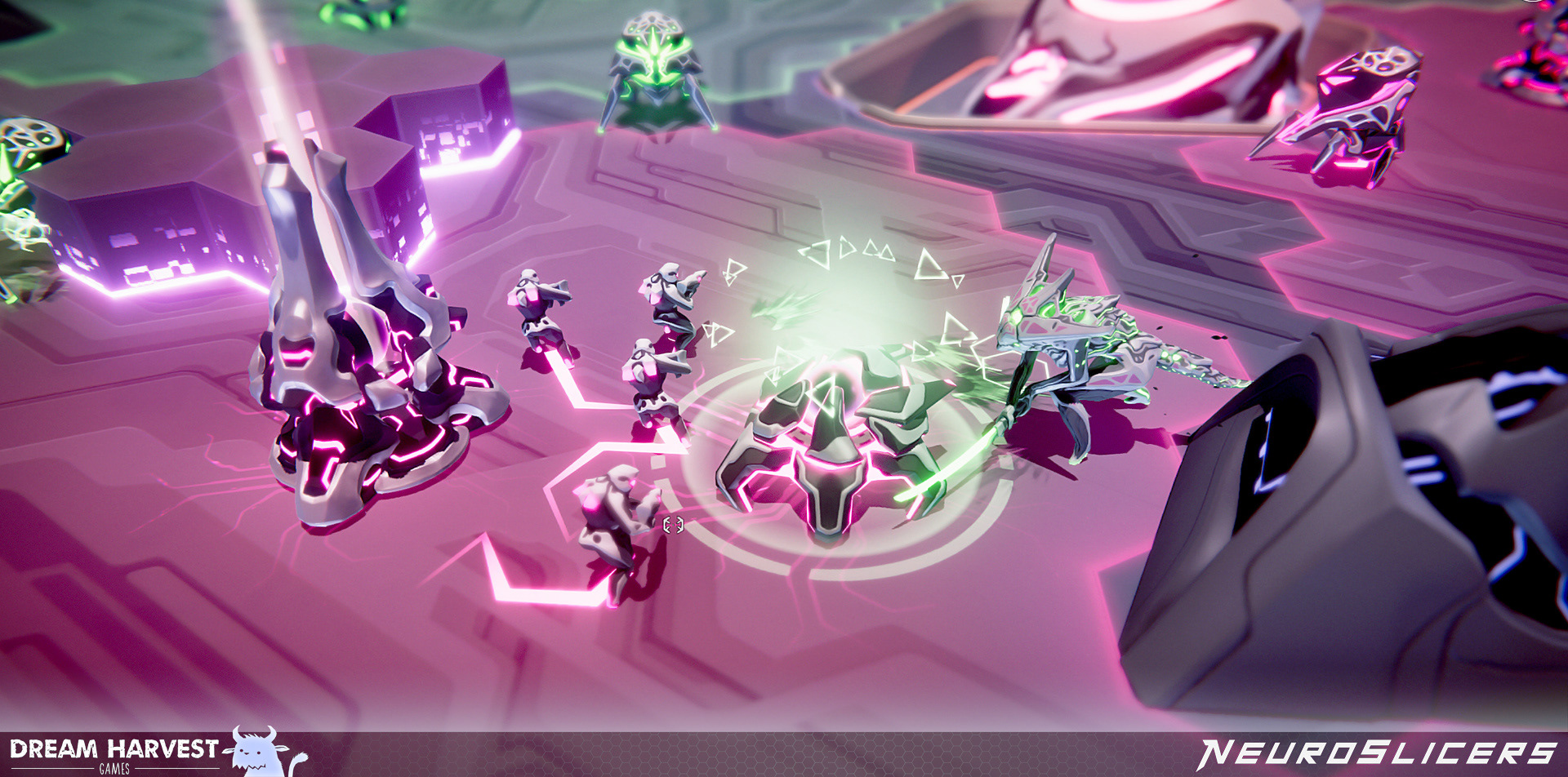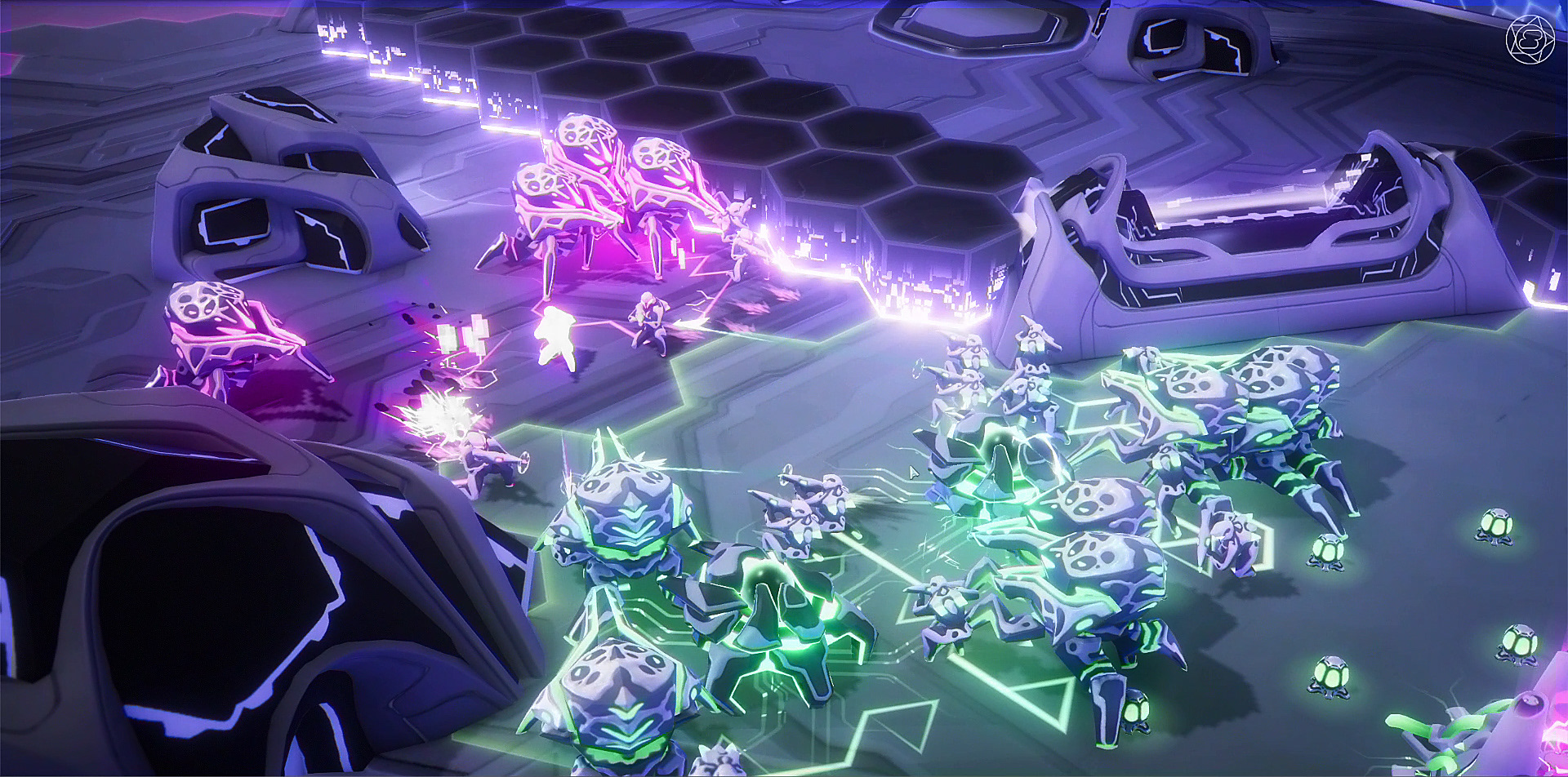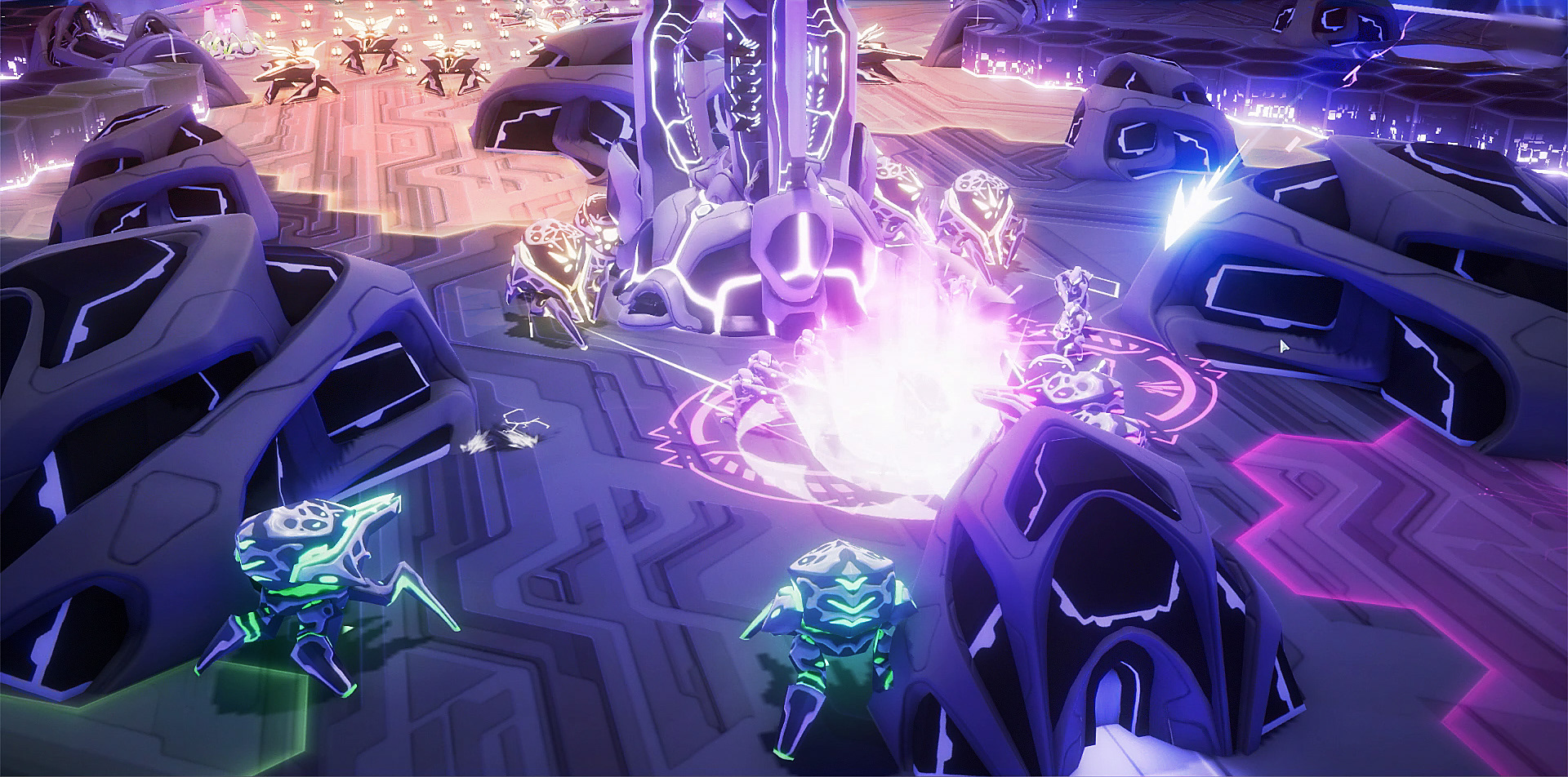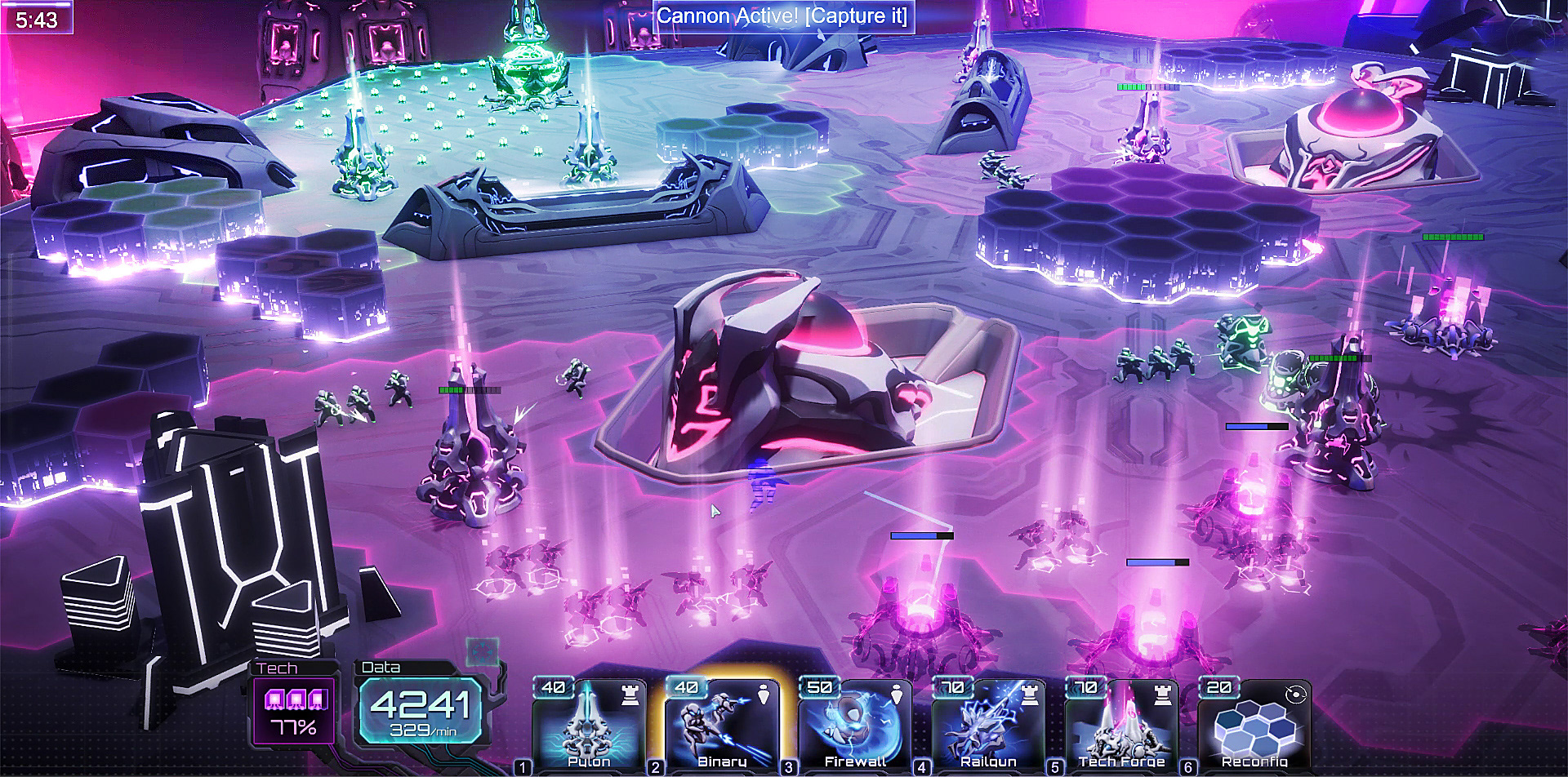 Check out the Neuroslicers Monthly Newsletter
Get a rundown of everything the Dream Harvest team have been up to each month and follow the NeuroSlicers development journey directly from each of the team members building the game then join the Discord and chat with us about everything directly.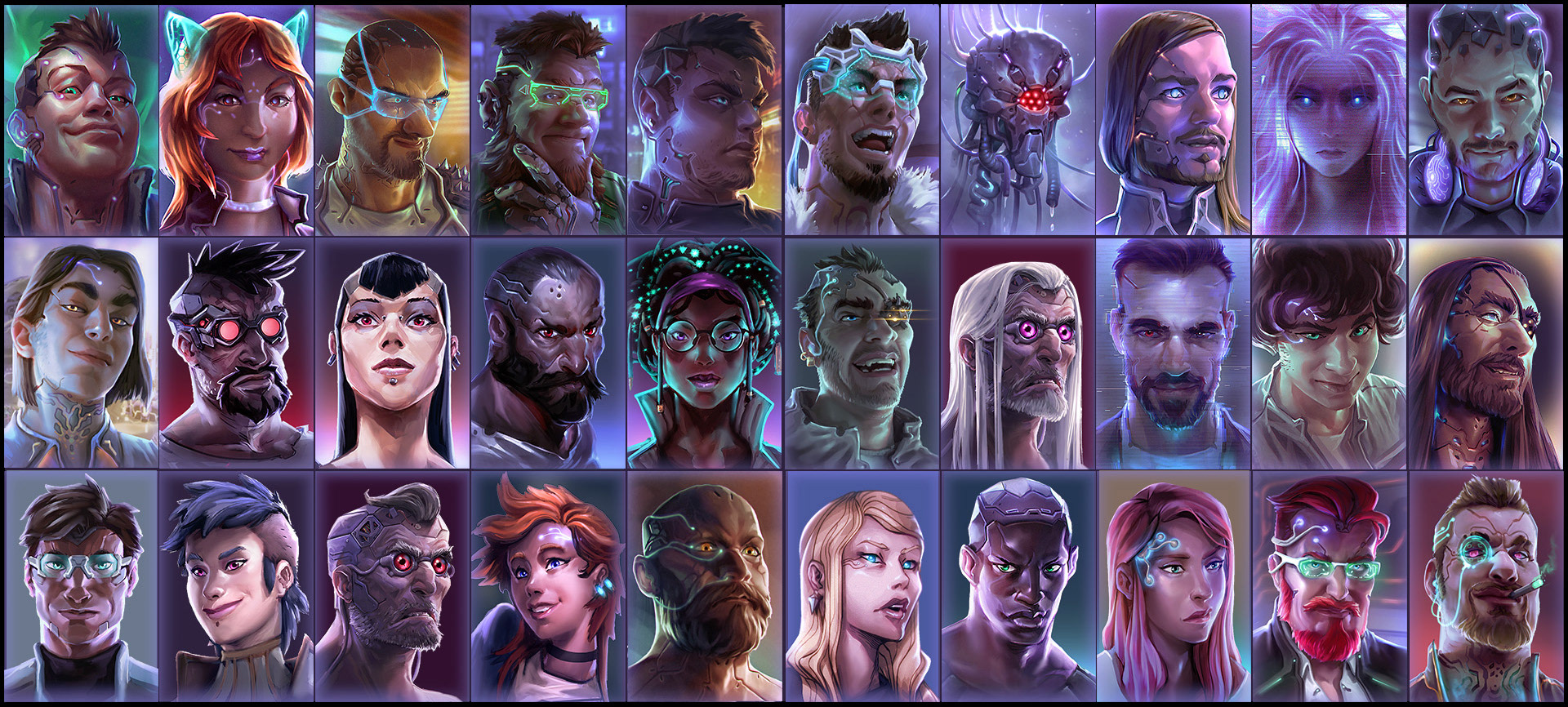 BECOME THE ULTIMATE SLICER
See the world through the eyes of a Slicer, a hacker who has learnt to see beyond the digital veil and manipulate the NeuroNet's very fabric. Fight for the corporations vying for the City's control, pick a side, or don't, its up to you. Only one thing is certain, the fight for the future of reality has only just begun. What part will you play?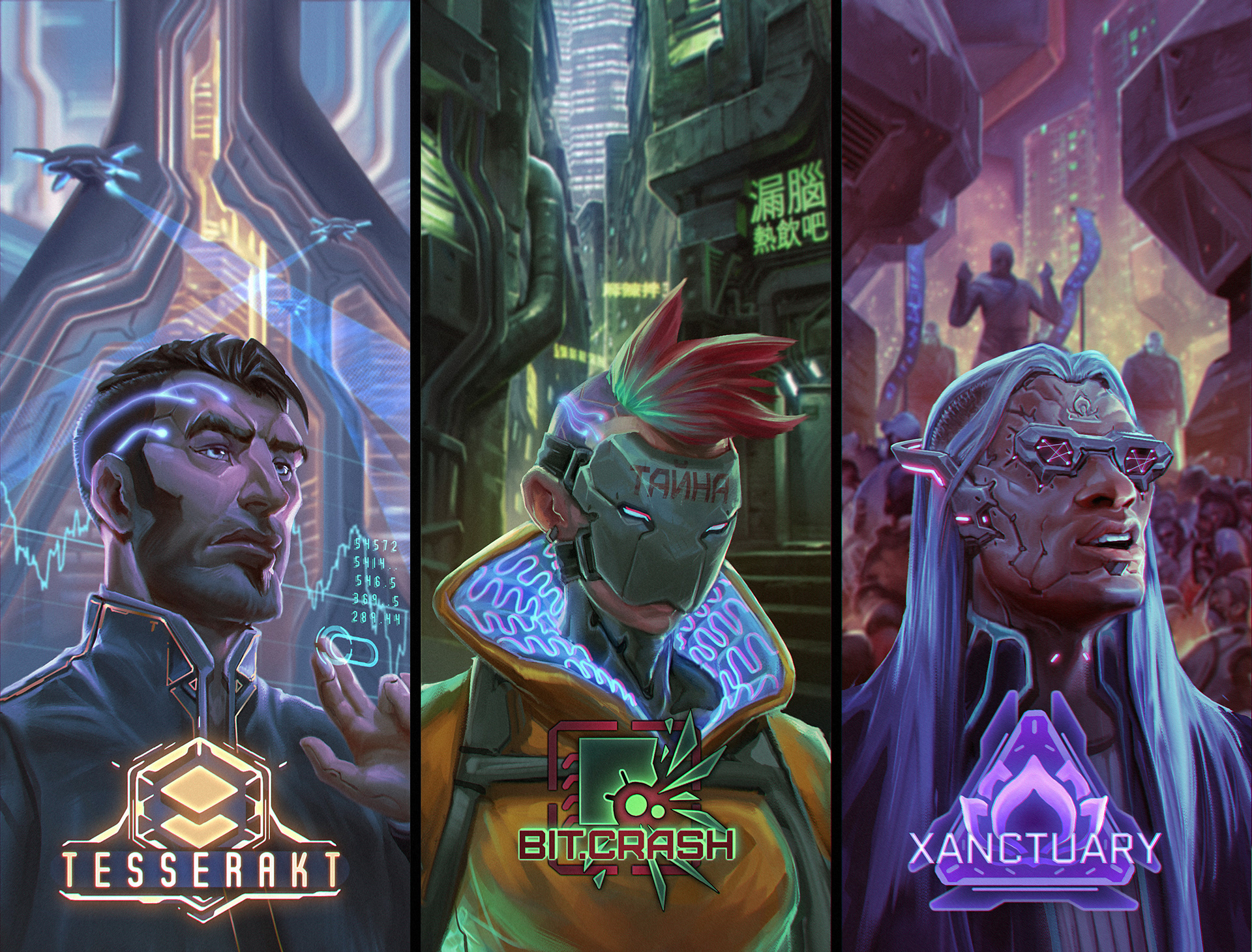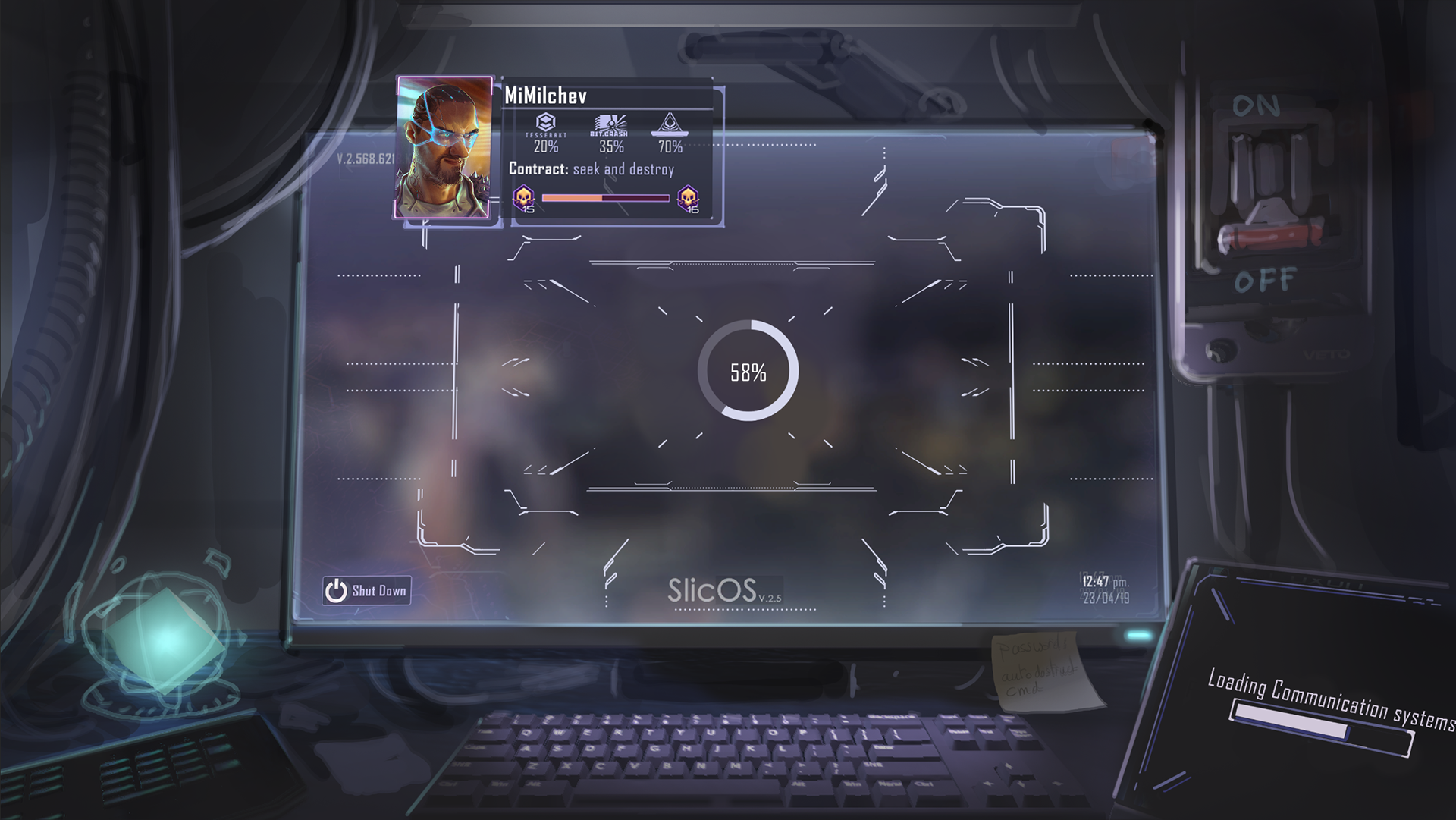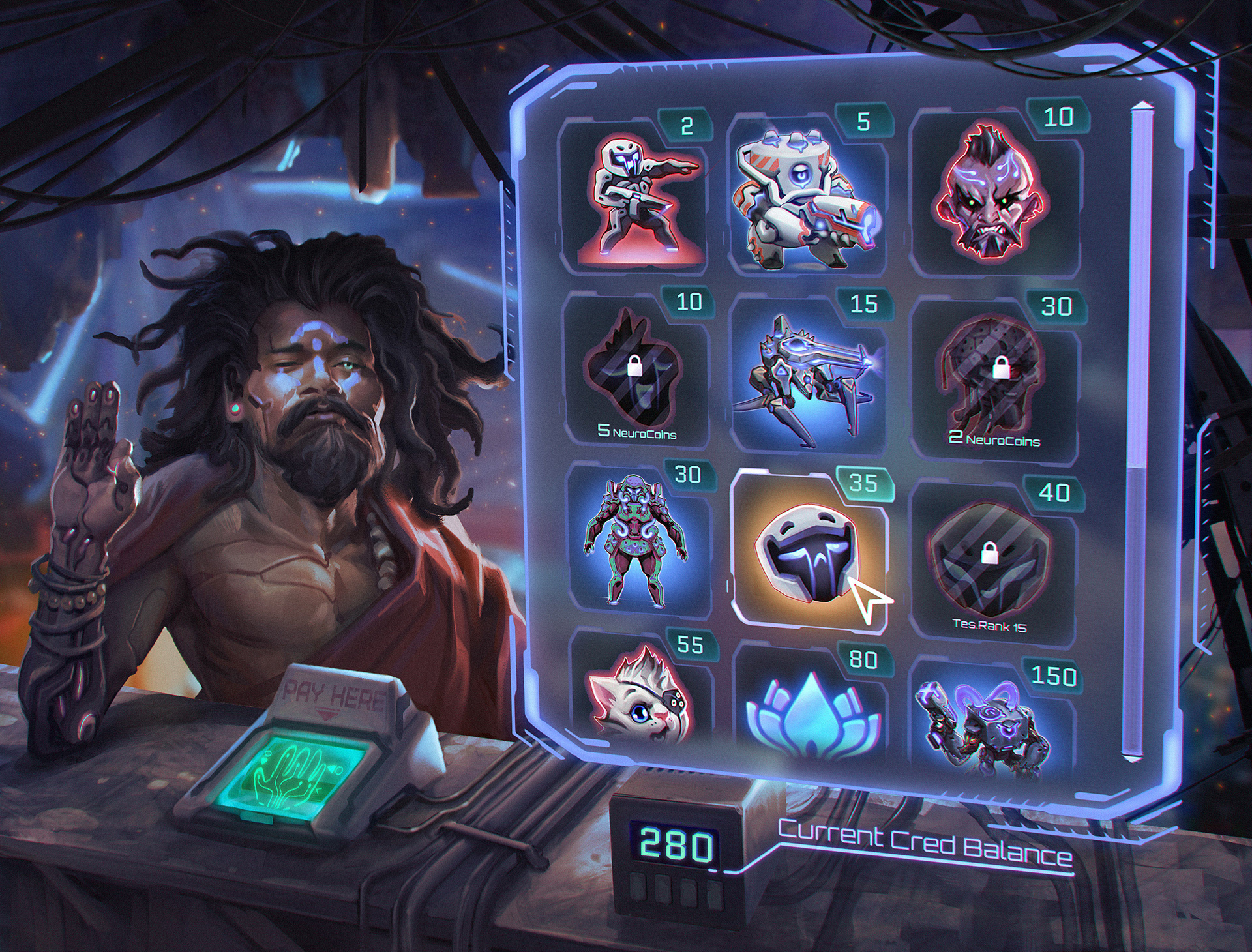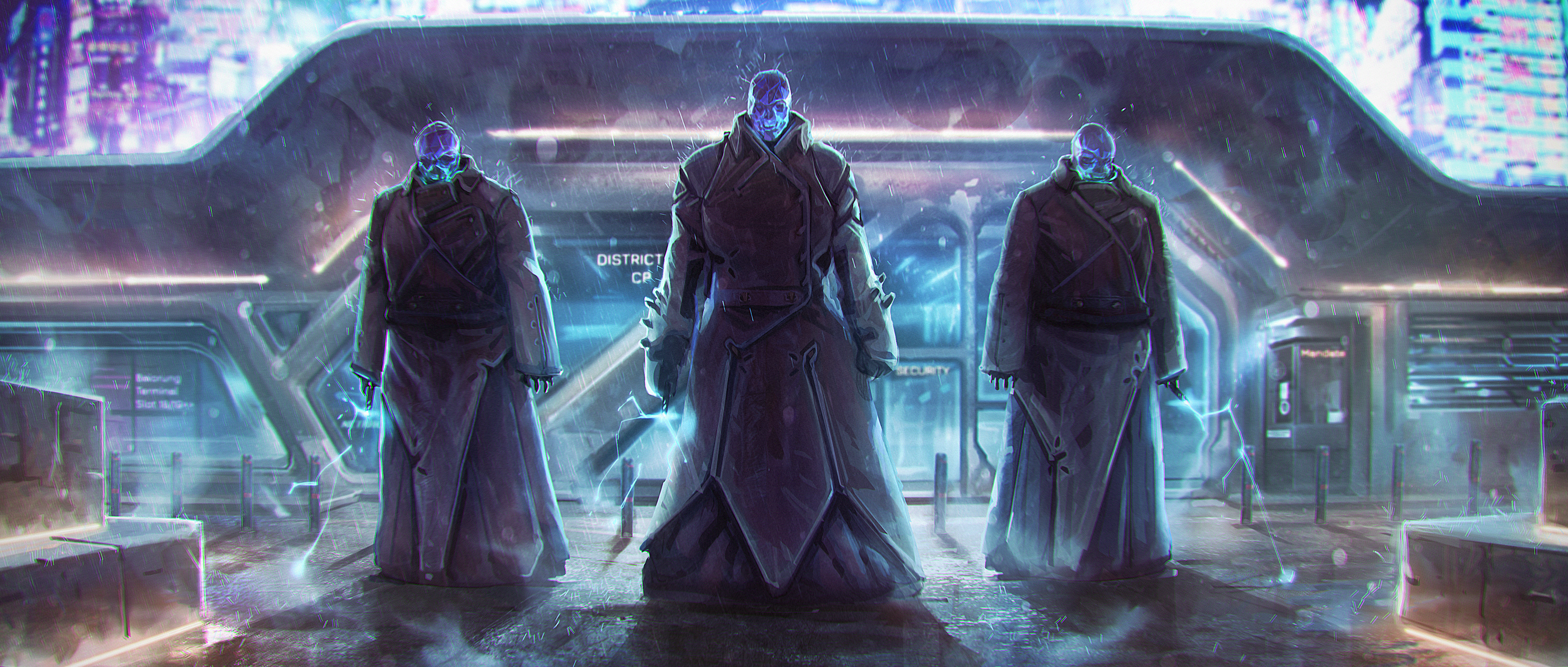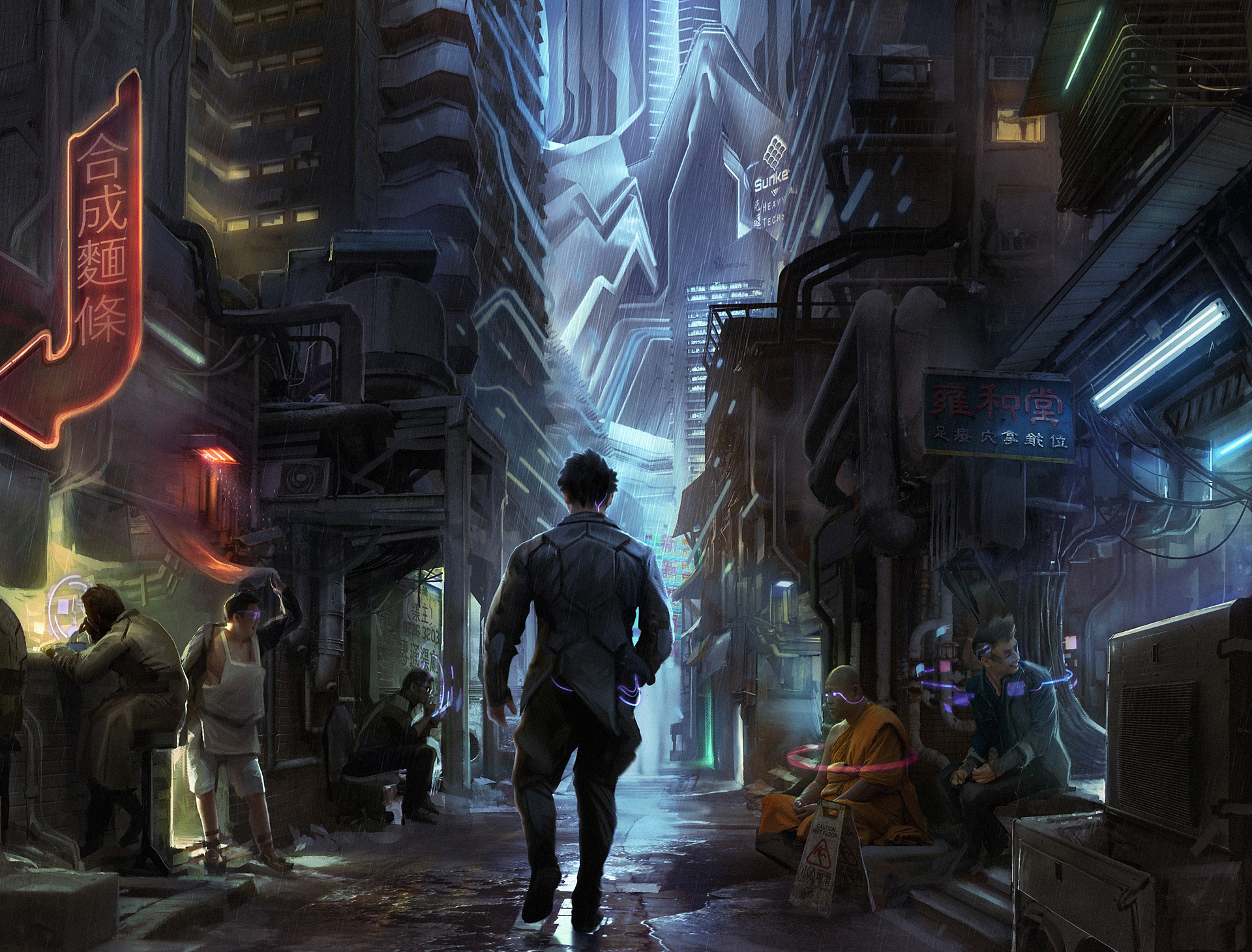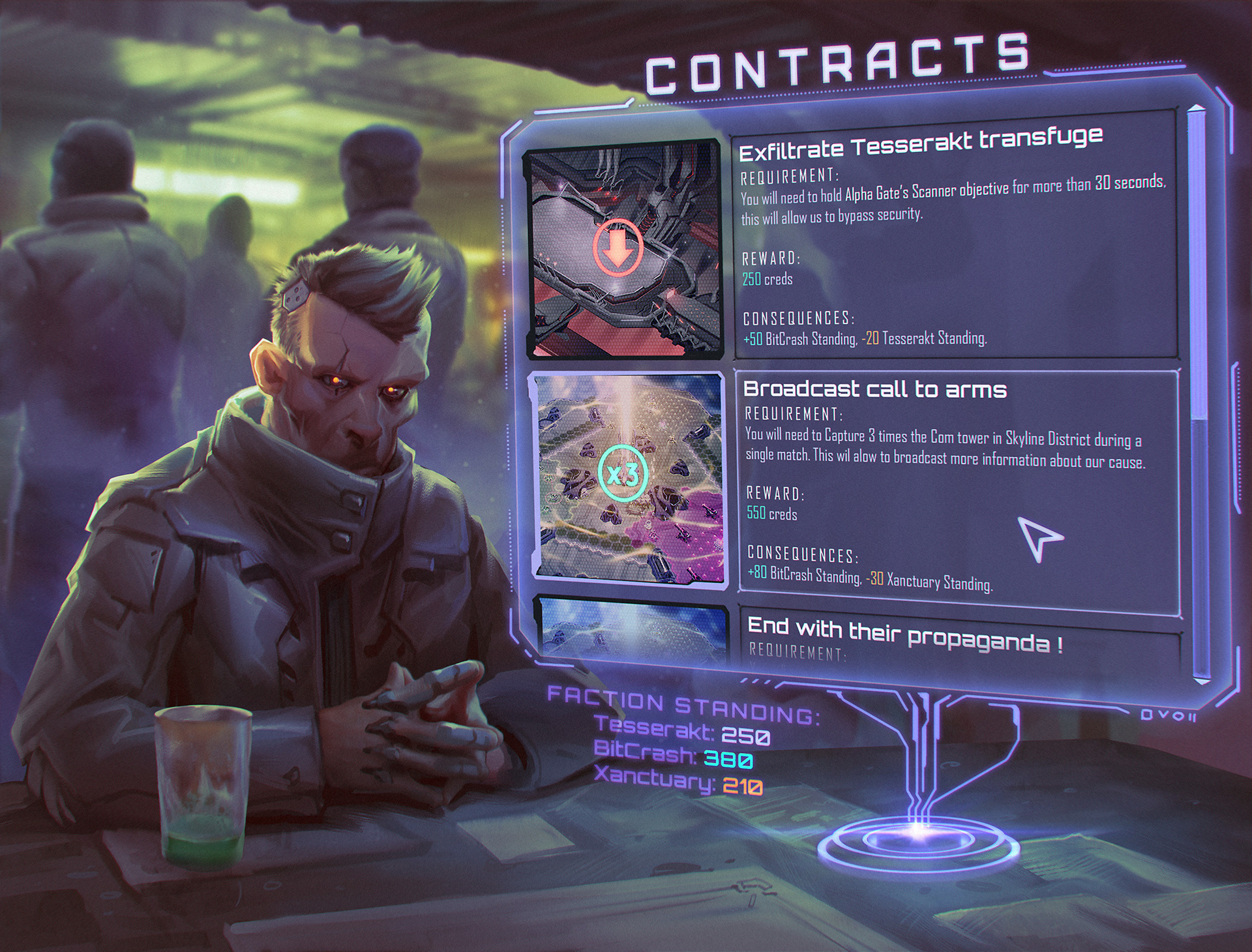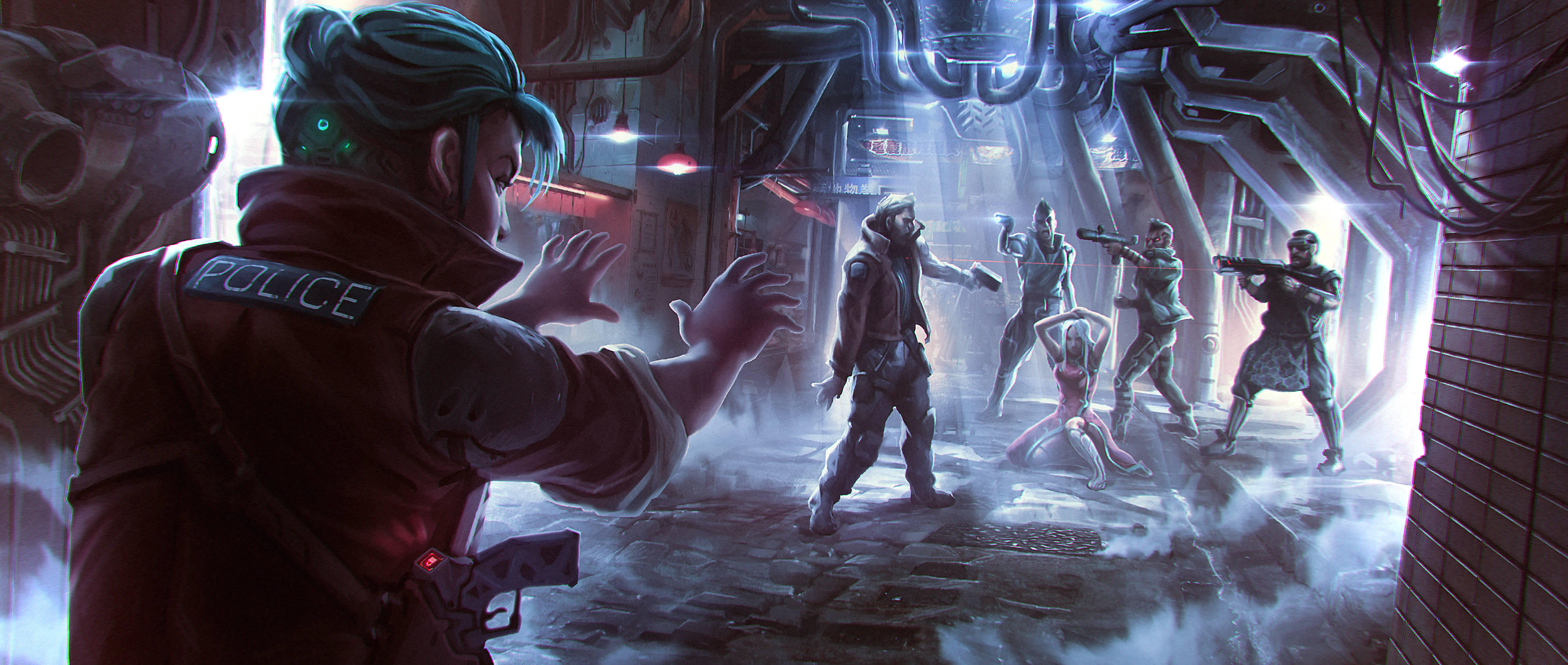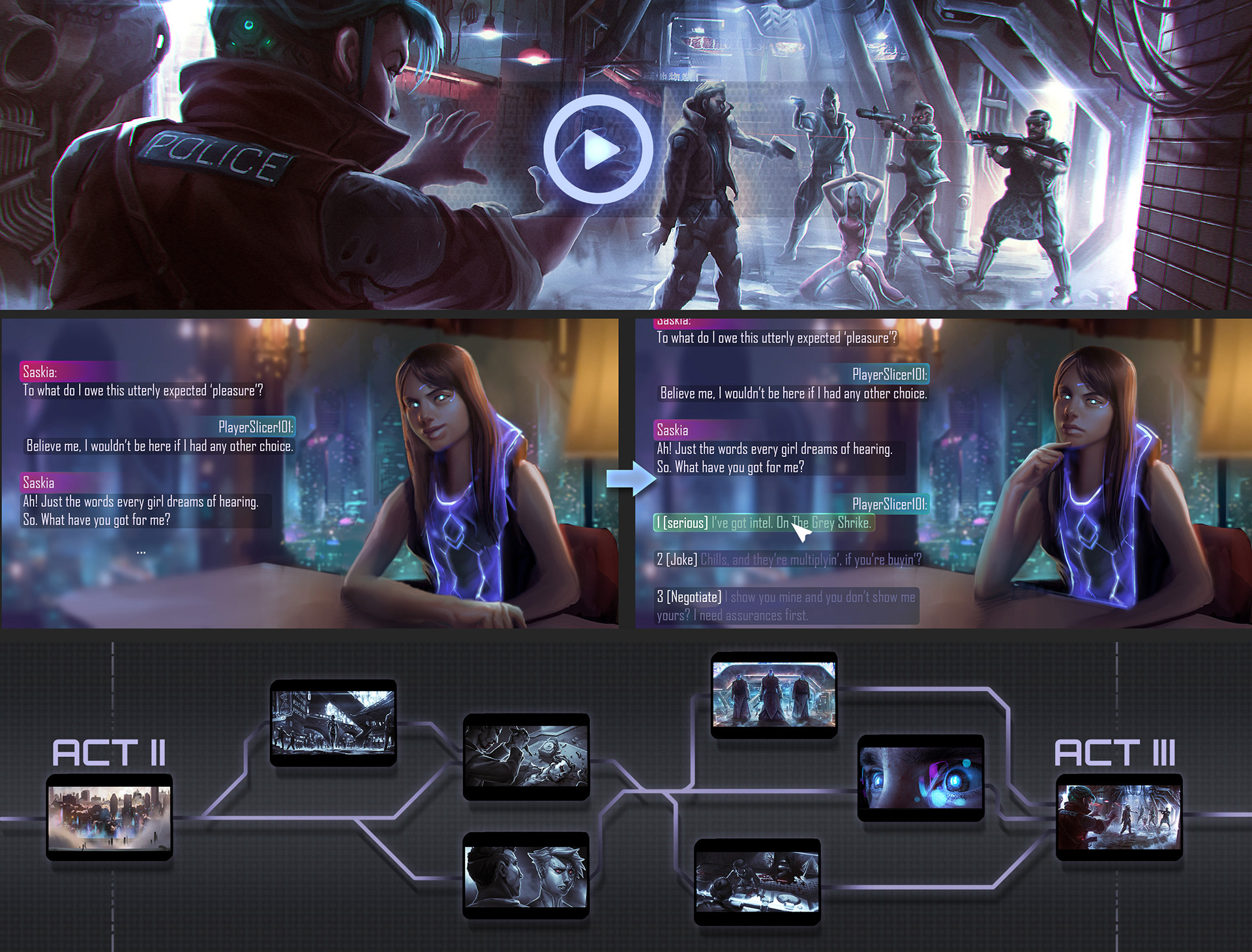 find your play style
Unlock over 60 Scripts at launch and build your custom deck made up of units, buildings and function powers. Earn new Scripts by working with the different factions. Find the perfect synergies and ultimately find your perfect play style.